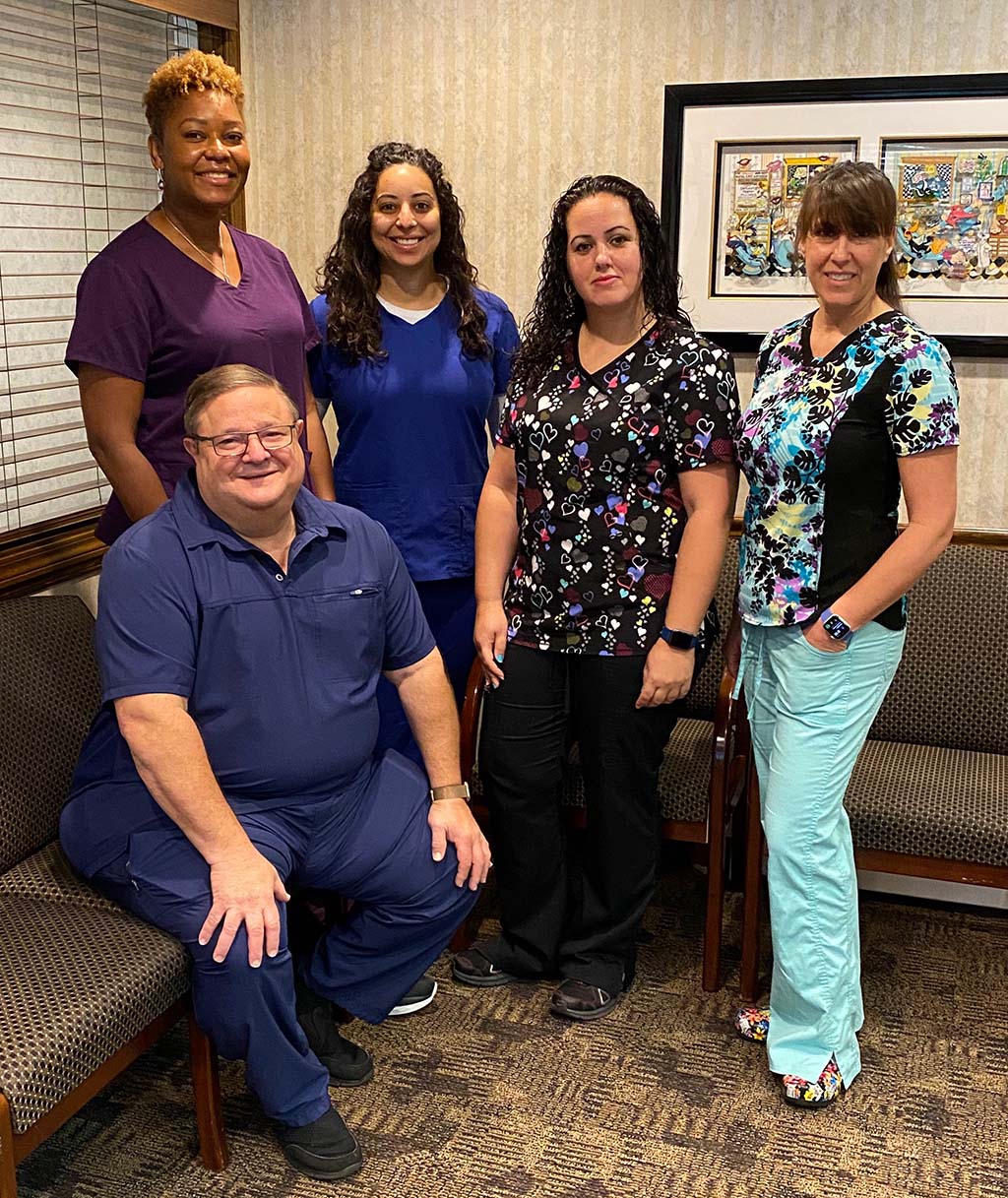 Welcome to the Dental Office of
Dr. Edward Kozinn
Covid-19 update:
We are closely monitoring the situation and staying updated on the latest news and guidelines. Our practice already follows the universal precautions outlined by the CDC and OSHA standards of infection control as a matter of course. However, because safety is our primary focus, we have built upon those guidelines and enhanced our high standards of protection.
Part of our new standard protection practices now include: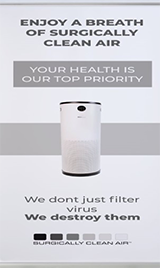 Use of N95 masks, face shields, surgical gowns and caps, and have implemented the Surgically Clean Air Filtration System. Surgically Clean Air's medical grade purifiers use multi-stage air purifying technologies that work together to clean, purify and re-energize the indoor air. The six (6) stage filtration system captures dust particles, pollen, volatile organic chemicals (VOCs), gases, mold, allergens, viruses, odors (like formaldehyde and smoke), bio-aerosols, and many other pollutants that are found in inside workspaces. The negative ion generator makes indoor feel more pure, clean and energized to help combat fatigue. For an air purifier to deliver its benefits throughout the indoor space it needs to move large volumes of air through its filtration system effectively without impacting those people that are closest to it or being too loud.
We do a routine and thorough cleaning of waiting room and all door handles and sanitization of restroom several times a day between patients.
Whenever possible we email you the forms needed to be filled out in the office, so that you can do them in the safety and privacy of your own home. We can also assist you at the office with our paperless system of Ipads that are safely disinfected between patient use.
In addition to the in-office measures we are taking to sterilize surfaces and sanitize, we also ask that our patients adhere to the following guidelines:
In compliance with the recommendations for public health, anyone with a cough or fever will not be allowed in the office and should stay home. We will be happy to reschedule your appointment for a later date.
Before entering the office, your temperature will be taken. If you exhibit symptoms of a fever, we will ask you to return home. A log is kept of all patient's temperatures.
Once you arrive for your appointment you are to stay in your car and call the office to let us know that you have arrived. We will direct you where to go from there and we will let you know when we're ready for you. Please do not enter the building without calling us first and receiving direction.
You must wear a mask at all times in the building and office until you are seated in the dental chair.
No family or friends may accompany you to your appointment unless it's medically necessary.
Upon entering our office, you will be asked to sanitize your hands.
At the beginning of every appointment, you will be asked to pre-rinse with a peroxide based rinse. This mouth rinse has anti-fungal, anti-bacterial and anti-viral properties.
We are requesting you sanitize your hands after your appointment before exiting the office.
Additionally, we ask that you please complete the COVID survey that we will send to you. This will help us determine if it's safe for you to visit and protect the health of other patients.
We thank you for your cooperation and ensure you that our safety measures will continue to evolve as the situation develops. Our team is trained and prepared to adapt to any changes.